You are here :

LIGODEN : support to VSBS and professional insertion in Senegal
LIGODEN : support to VSBS and professional insertion in Senegal
42%of people trained are women
185 people who received training
151people accompanied individually
Figures 2021
In Senegal, employment is a major issue. Indeed, despite the country's significant economic progress over the past five years, access to decent and sustainable employment is struggling to improve. Unemployment remains high: 15.5% in urban areas, 18.7% in rural areas. It affects women more (27.6%) than men (8.6%), in particular due to the lack of technical training. However, agricultural and forestry resources represent a lever for employment and economic development, but they are struggling to be valued and 60% of harvests are lost each year.
LIGODEN : improving the employability of young people and women in Casamance
The LIGODEN program initiated by Entrepreneurs du Monde in Casamance promotes the employability of young people and vulnerable women through salaried integration or the development of VSBS.
It offers two path :
– Professionnal Insertion (PI): support for professional projects, training in personal development, leadership and job search techniques, preparation for interviews and networking with companies.
– Creation and development of very small business (VSBS): training in management and sales, business plan development, support in fundraising and implementing activities.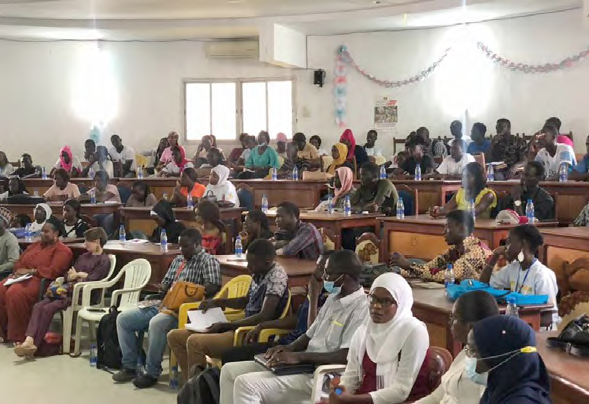 Ligoden methodology

The support is based on 3 axes:
Diagnosis and development of a support and skills building plan.
Training:
PI: personal development, leadership, job search techniques.
VSBS: entrepreneurial spirit, commercial techniques, supply management, accounting, business plan development.
Coaching:
PI: CV and cover letter, coaching, access to the job opportunity sharing platform, search for companies that are recruiting, post-insertion follow-up.
VSBS: business plan writing, fundraising, monitoring (accounting, marketing, management), technical support in agriculture and processing.
Support by Entrepreneurs du Monde
The economic model aims to achieve the economic viability of LIGODEN within 5 years. During its incubation and until its independence, the technical experts of Entrepreneurs du Monde closely support the highly experienced Senegalese team: operations management, information and management systems, social performance, strategic planning, administrative and financial management, governance, human resources management, risk management, fundraising.