You are here :

Muricasa : support to very small business in Senegal
Muricasa : support to very small business in Senegal
17%of the Senegalese population is unemployed
12%of the working age population is qualified
60%of post-harvest losses of fruits and vegetables
*figures 2021
In Senegal, employment is a major issue. Despite the significant economic progress made by the country over the past five years, access to decent and stable employment struggles to improve. Unemployment remains high: 15.5% in urban areas, 18.7% in rural areas. Women (27.6%) are more affected than men (8.6%), in particular due to the lack of technical training. However, agricultural and forestry resources could be harnessed for economic development and employment. But they are not valued and 60% of harvests are lost every year.
A business-school :  MuriCasa
Entrepreneurs du Monde started the business-school MuriCasa® in Casamance in January 2021 to:
1- improve the employability of young people and women through training through apprenticeships (80% of practice, 20% of theory) in the agri-food industry, within our unit of production.
2- develop local small businesses in the fruit sector by promoting access to cold storage, packaging and other modern equipment for professionals.
3- promote the fruits of Casamance under the registered trademark MuriCasa.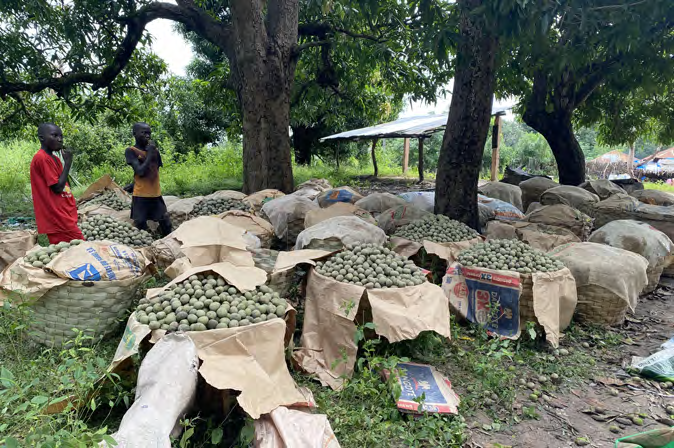 MuriCasa : revitalization of a sustainable local sector 
MuriCasa promotes the structuring and strengthening of the agro-food processing sector in Casamance by:
• integrating local actors and development partners in their apprenticeship training.
• sourcing directly from local producers, with fair and fair compensation.
The MuriCasa® brand promotes food products that are 100% natural, without chemical additives, and reduced in sugar. The team raises awareness and supports all economic stakeholders in the recovery of organic waste and by-products (compost, animal feed, nursery production, etc.) and in the fight against deforestation.
Support by Entrepreneurs du Monde
The economic model aims to achieve the economic viability of MuriCasa within 5 years. During its incubation and until its autonomy, the Senegalese team, very skilled, is closely supported by the technical experts of Entrepreneurs du Monde: management of operations, information and management systems, social performance, strategy planning , administrative and financial management, governance, human resources management, risk management, and fundraising.
Profits made on the sale of MuriCasa® products will gradually contribute to financing the future training and investments.