You are here :

Teranga/Ligoden : support to very small business in Senegal
Teranga/Ligoden : support to very small business in Senegal
100% of beneficiaries are under 35
70 recipients of individual support
100 recipient of training
*figures 2020
Teranga is an enterprise-school created by Entrepreneurs du Monde in Casamance to improve the employability of youth and women and to develop small local businesses.
In Senegal, finding work is a major challenge. In spite of Senegal's significant economic advances over the last five years, finding good, sustainable jobs remains difficult. At the end of 2019, according to the National Agency for Statistics and Demography, unemployment was still high: 15.5% in urban areas, 18.7% in rural areas. Unemployment affects women (27.6%) more than men (8.6%).
A training company to complete and strengthen the sector
Entrepreneurs du Monde, already active in this region for 8 years, has decided to create a company-school that will be the missing link between :
producers who lose part of their crops due to lack of outlets,
companies that can only process and market a part of these agricultural products, due to the lack of storage and distribution means – young people and women who want to work in a qualified and salaried position
consumers in Dakar, an emerging middle class that likes the products of Casamance, wants to and can buy them.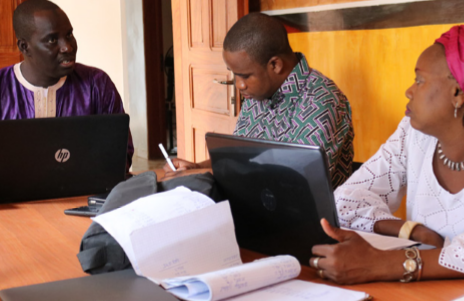 Methodology
TERANGA offers three services
– Technical training in fruit-processing.
– Technical support for the sector's stakeholders: training and access to automated equipment.
– Storage solutions for raw materials.
LIGODEN offers two pathways
– Employability training: professional project, CVs and cover letters, interview preparation.
– Business set-up and development: business plans, funding, training in sales and admin
Incubation by Entrepreneurs du Monde
The two programmes share an economic model designed to deliver viability within 5 years. At incubation and until they achieve autonomy, the highly skilled Senegalese teams are closely supported by technical experts from Entrepreneurs du Monde in business management, IT/management systems, social performance, strategic planning, financial management and admin, governance, HR, risk management and fundraising.
Partners of Teranga