Who we are
Active in 12 countries
680colleagues
21 programmes being incubated
115 318 beneficiaries
88% women
OUR VISION 
Entrepreneurs du Monde is a French public interest association that was founded in 1998.
680 colleagues on 4 continents are working toward a world of lasting fairness, where everyone has access to basic services and entrepreneurial skills can be used to improve their own daily life as well as that of their family and community.
Our NGO has been accredited by Don en confiance, recognising the quality of its financial management and its financial transparency.
OUR MISSION
Entrepreneurs du Monde supports the social and economic development of very deprived communities in Africa, Asia, Haiti and France. These people are helped to create businesses, access energy and adapt to climate change to increase their independence. To achieve its mission, Entrepreneurs du Monde sets up and incubates local organisations (programmes) until they become autonomous by relying on four key development tools: social microfinance, access to energy, support for the creation of very small businesses (VSB)/entry to the workplace and agro-entrepreneurship.
In 2018, Entrepreneurs du Monde supported 164,362 beneficiaries in 11 countries through 20 local programmes. 81% of the beneficiaries are women.
OUR VALUES Entrepreneurs du Monde's activities are based on the following values:
The team's courageous approach to the needs of the field using innovation and measured, considered risk-taking, with optimism and confidence.
Optimal use of our system of working (a culture of pilot projects, pragmatism and professionalism) to achieve good performance at every level.
Willingness to bring more justice to communities where it is sadly lacking, to work toward lasting fairness in the world by offering products and services totally impartially, to promote equality of opportunity.
Due consideration of local characteristics, cultural and environmental factors and of people (respect for their independence). 
Honesty, information accessibility, sharing of skills and practices.
Entrepreneurs du Monde works in three particular areas: social microfinance, support for the creation of very small businesses/entry to the workplace and access to energy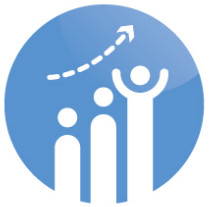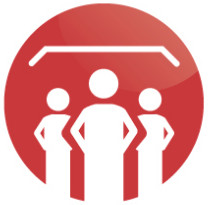 Our team in Africa, Asia, Haiti and France
Entrepreneurs du Monde is working in Haiti, Senegal, Guinea, Sierra Leone,
Burkina Faso, Ghana, Togo, Cambodia, Vietnam, Myanmar, the Philippines and France.
Subscribe to our monthly newsletter: news from the field, the latest news from Entrepreneurs du Monde and a guaranteed change of scenery!