Who we are
Entrepreneurs du Monde, founded in 1998, is a French public interest association which works with populations in developing countries. The organisation helps thousands of women and men living in extremely difficult circumstances to improve their living conditions, by supporting their own entrepreneurial ventures and giving them access to products which can bring significant health, economic and environmental benefits. Entrepreneurs du Monde helps these people create the conditions they need to become successful, and in turn make economic and social progress.
The modern and economical equipment it offers through its access to energy programmes improves the living conditions of beneficiaries, reduces the risk of poisoning and contributes to a reduction in large-scale deforestation.
Entrepreneurs du Monde works in three particular areas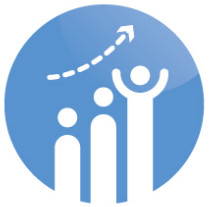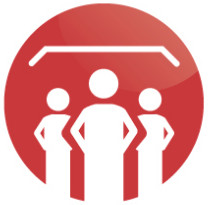 An incubator for programmes and provides support to our local partners
Results 2018
Technical support: Entrepreneurs du Monde advises partners and provides them with the means to diversify their services, implement the most suitable lending methodology, use appropriate management tools, and also strengthen and measure their social performance. We also help them to choose an appropriate legal structure, to improve their governance and to seek funding.
Financial support: we cover the operating loss of the programme or partner until it achieves financial sustainability, which takes an average of 5 years.
Today 18 programs are being incubated, 3 programmes are autonomous and 5 programmes have already become independent (ATPROCOM in Haiti, ABF in Burkina Faso, ALIDé in Benin, STEP in India and UPLIFT in the Philippines).
Our Vision – Our Mission – Our Values

The involvement of our teams and local partners follows these guiding principles :
Always endeavouring to reach the poorest families;
Being as closely involved as possible and relying upon teams of people who are local to the area;
H

av

ing a pragmatic and professional approach: answering the needs of partners and beneficiaries in a responsive and relevant way; recruiting skilled professionals; applying stringent, efficient and evolving management methods;
Operating with the greatest denominational and political neutrality, and social responsibility, in each area of intervention;

Anticipating

, right from their conception, the sustainability of the programmes on three levels: organisational, institutional and financial.
Contributing to the dissemination of good practice gained through previous experiences of programmes and partners;
Improving transparency for beneficiaries and donors by providing comprehensive and externally audited information.
800 people work for Entrepreneurs du Monde on 4 continents put their skills at the service of the poorest, with total commitment.