You are here :

What do we do?
What do we do?
Entrepreneurs du Monde is a French NGO created in 1998.
It supports the social and economic integration of people from deprived communities in Africa, Asia, Haiti and France. The organisation helps them create businesses, access energy and adapt to climate change, increase their independence, improve their daily life, and that of their family as well as their community.
To achieve its mission, Entrepreneurs du Monde sets up and nurtures local organisations (programmes) until they are self-sufficient, based on four key development strategies: social microfinance, access to energy, help in the setting up of very small businesses (VSB) / access to the workforce, and agro-entrepreneurship.
Today, the NGO is active in 12 countries with nearly 800 employees.
Entrepreneurs du Monde in figures
23 programmes under development
10 programmes that have become autonomous
154 733 beneficiaries, 89% women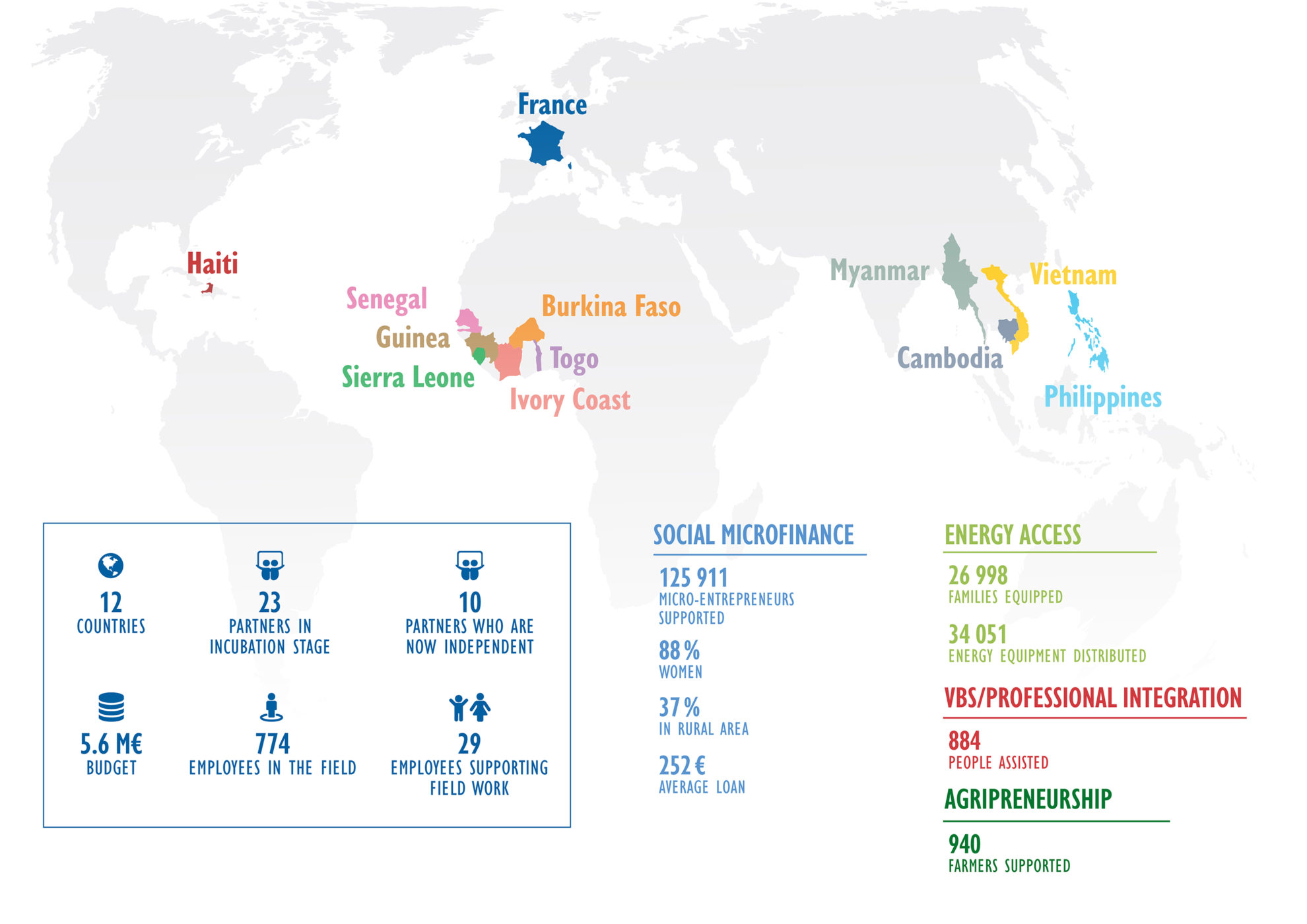 2021 figures

The beneficiaries of Entrepreneurs du Monde
The beneficiaries of Entrepreneurs du Monde's actions are people in very precarious situations, who live below the poverty line and/or are exposed to a variety of risks. These risks can be related to health, the environment, economic activity, energy, discrimination, etc.
Entrepreneurs du Monde works in four particular areas: social microfinance, support for the creation of very small businesses/entry to the workplace, access to energy and agro-entrepreneurship

Should you wish to know more about our actions and receive news from the field, subscribe to our newsletter!