You are here :

Social microfinance
Social microfinance
140 325 micro-entrepreneurs supported
*figures 2018
Microfinance and Entrepreneurs du Monde's social perspective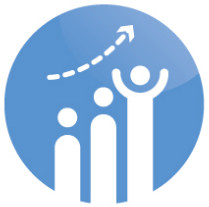 Conventional Microfinance offers the poorest access to financial services enabling them to develop an income-generating activity, thereby improving their living conditions. But abuses have been observed in this sector, with some operators looking for profits before social performance.
Entrepreneurs du Monde has successfully reconciled socio-economic progresses of micro-entrepreneurs and the viability of Microfinance Institutions by developing its own methodology of social Microfinance, featuring the following principles:
To be accessible to the poorest, those excluded from conventional microfinance, Entrepreneurs du Monde operates in neighbourhoods and remote areas deprived of services and infrastructures. It also offers unsecured loans. Finally, Entrepreneurs du Monde works more and more exclusively with local associations that support

people living with disabilities or HIV.

To fit the needs of each entrepreneur, the seasonal aspect of their business and their repayment ability, Entrepreneurs du Monde adjusts the loan amounts and

the repayment terms to each situation.

To reinforce the microcredit's impact, Entrepreneurs du Monde offers a complete support service rather than merely responding to the borrowers' financial needs. In self-established groups of about 25 people, the borrowers meet once or twice a month, when they take part in socio-economic training on a variety of themes: business management, nutrition, or prevention of malaria, cholera or domestic violence, child protection, etc. In addition, struggling families benefit of a tailored support provided by a social worker available in each service point.
 To continue improving its social performance, Entrepreneurs du Monde is implementing the Client Protection Principles (Smart Campaign), social classification surveys of the beneficiaries which evaluate their poverty level at the start of the program as well as the changes observed in their living conditions in the course of the support received. Finally, feedback questionnaires and social audits following the SPI 4 methodology (Cerise) are regularly held to align the practices to international norms.
To promote its social approach of Microfinance, Entrepreneurs du Monde shares its tools and best practices via summary reports on its website http://www.pratiques-edm.org/ accessible to all and available in French and English. Every year, Entrepreneurs du Monde also organises workshops in Africa, Asia and France for its teams and other partners.
To roll out this methodology and to permanently serve thousands of families, Entrepreneurs du Monde fosters the appearance of local law structures and supports them until they reach their institutional, organisational and financial autonomy.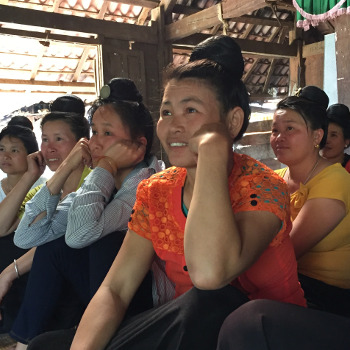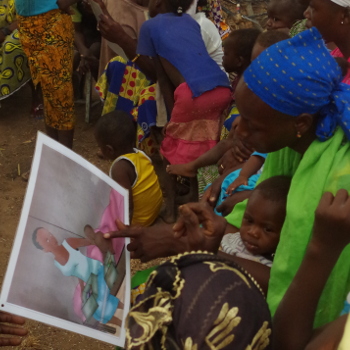 Key figures of social Microfinance programs by Entrepreneurs du Monde
At the end of the year 2016, Entrepreneurs du Monde operated in 11 countries supporting 15 programmes and local partners affecting more than 120,000 families and employing 752 local people. In 2016, more than 112,000 microcredits averaging €250 were granted, and a grand total of 28 million Euros.
Thanks to its methodology and despite some difficult country contexts, the risk is globally controlled thanks to an at-risk-portfolio at 30 days of 4%. Finally and above all, 23,000 training and awareness-building sessions have been organised to help micro-entrepreneurs in improving their skills.
Entrepreneurs du Monde's social microfinance programmes