You are here :

Access to energy
Access to energy
23 354stoves and solar kits distributed
2020 figures
Entrepreneurs du Monde provides access to clean and economical cooking and lighting equipment to improve the living conditions of vulnerable populations. In addition it helps them develop income-generating activities. These solutions are accessible thanks to financial services, and are available through local distribution networks that offer good after-sales service.
These solutions allow households to reduce their energy costs, while improving their living conditions (less fatigue, less smoke) and preserving the environment (less cut wood and greenhouse gas emissions).
To meet the entrepreneur's needs of for productive energy, Entrepreneurs du Monde is also developing a range of equipment such as egg incubators and solar pumps for farmers, refrigerators for shopkeepers, etc.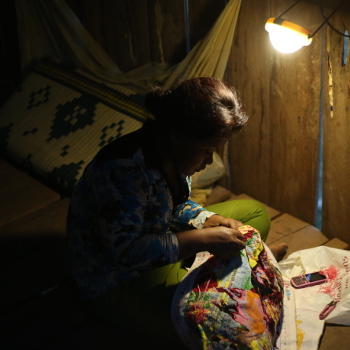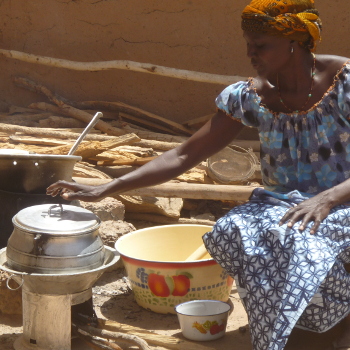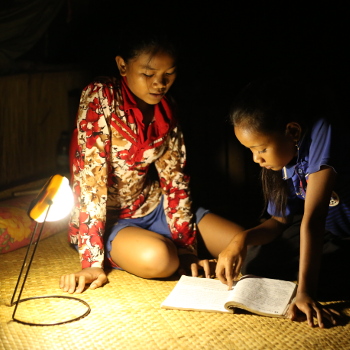 Fighting fuel poverty: an economic, health and environmental issue
Access to energy is a key factor in the empowerment of vulnerable populations, as it determines their well-being and their income-generating activities. In developing countries in particular, access to energy is a daily challenge for families: more than 80% of them rely on woody biomass for cooking needs, and less than 30% have access to the electricity grid.
The purchase of fuel weighs even more heavily on household budgets because the cooking and lighting equipment used is rudimentary, inefficient and therefore energy-intensive. For example, it is estimated that a household living in Ouagadougou, Burkina Faso, spends up to €10 per month on cooking fuel, which represents up to 15% of its income.
Access to energy is also a public health issue: the WHO estimates that domestic air pollution caused by the inefficient use of solid fuels is responsible for more than 4 million deaths a year, particularly among women and children who are exposed to harmful fumes for long periods. Unsafe equipment also causes many burn victims and fires. Finally, the use of woody biomass for cooking needs in households and processing companies has harmful consequences for the environment. It is partly responsible for the rampant deforestation in developing countries: for example, in ten years Togo has lost half its forest area. Not to mention the carbon dioxide emissions and fine particles associated with the combustion of this biomass, which play a major role in climate change.
Entrepreneurs du Monde solutions

Entrepreneurs du Monde provides access to low-cost, clean and sustainable energy, as well as a mechanism to reduce requirements through improved energy efficiency. It markets clean, cost-effective equipment and/or fuels .
For example, an "advanced" improved fireplace can reduce wood consumption by up to 40%, effectively an average saving of 800 kg per year for a 5-person household; an LPG stove reduces exposure to indoor air pollution by more than 90%; solar equipment is a clean, free and safe source of lighting.
Entrepreneurs du Monde's acces to energy programmes