You are here :

ATE Co : Acces to energy in the Philippines
ATE Co : Acces to energy in the Philippines
*Figures 2021
Although 98% of people in towns have access to electricity, only 41% of those living in more remote areas can access it. Not having a reliable source of energy exacerbates the already difficult living conditions of people who live in poor, rural communities and makes it difficult for them to sustain work that could bring in income. This means that residents often use candles, kerosene lamps, car batteries or generators to meet their lighting needs so that they can work, and also to increase their sense of safety. Others illegally connect themselves up to a more fortunate neighbour. But these Plan B solutions are insufficient, very expensive and extremely dangerous.
ATE Co : providing the very poorest with SOLAR energy

ATE Co. (Access to Energy for Communities), which was set up by Entrepreneurs du Monde in 2015, offers 2 access to energy schemes, which provide a flexible, economical and durable source of energy:
1- Pay-as-you-go (PAYGOO) scheme: this hire purchase scheme gives clients a way to finance their equipment gradually (from solar lamps to kits that can feed several large electrical appliances).
2- Solar micro-grids: these produce significant amounts of energy, which can be distributed to households based on their individual need and is billed in accordance with their energy consumption.
ATE Co. now almost exclusively serves rural communities and is improving people's living and working conditions, which in turn helps slow the rural exodus.
Copyright Olivier Sabatier
Installation and finance

The PAYGOO kits and the solar micro-grids are installed by ATE Co. Technicians and provide a quality, cost-free, unlimited and renewable light source.
The PAYGOO scheme is a pre-paid service: payment activates the solar kits by way of a code sent by text message. The family will own their kit aftera few months.
With the micro-grids, families pay for their energy after its consumption instead, and will not end up owning the equipment. Micro-grids are considered to be local electrification and so are set up in partnership with government-run electrical cooperatives.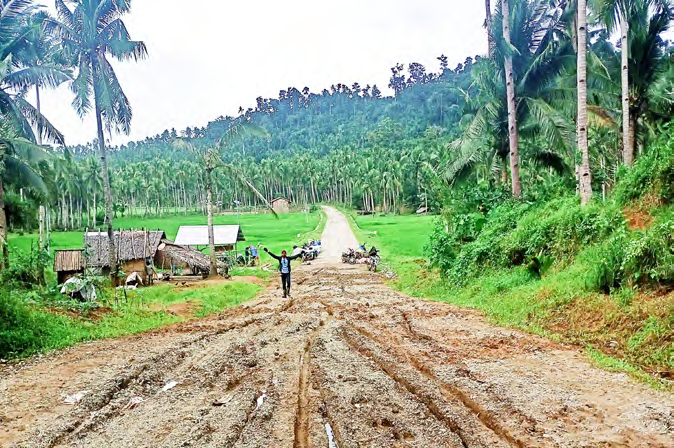 Incubation by entrepreneurs du monde
Entrepreneurs du Monde has been supporting ATE Co. with its structure and development at every level: legal, operational and financial. The programme manager, who is currently French, is being closely supported by the Head of Energy programmes in Asia and the Caribbean, the Finance team and the Social Performance Management team. Ultimately, ATE Co. will become a social enterprise under local law that is sustainable over the long term, and led by a 100% Filipino team. ATE Co. already has 41 employees, who are split across the head office based in Manila and its two rural branches, situated in Rizal and on the island of Samar.