THE 99 WOMEN PROJECT in SENEGAL: 99 stories, a play, a film
The 99 WOMEN PROJECT in SÉNÉGAL is a unique and ambitious opportunity for the 11 000 rural women entrepreneurs supported by Entrepreneurs du Monde in southern Senegal to express and value their successes, their participation in the economy and society, and their desire to initiate about vital changes.
The project gives a voice to fifty rural women entrepreneurs to make known and recognize what they are and what they already do, but also their dreams and challenges. Their life stories and future projects will be collected and will serve as a basis for the writing, by about fifty other women, more urban, of a multilingual play (Wolof, Pulaar, Diola and French) which will be staged and performed in several villages in Senegal. A documentary film will trace the individual and collective experience of these women who express themselves, exchange and project themselves together towards a desirable future.
Thanks to our partners Axa Senegal and the Anber Foundation!
REGISTRATION FOR THE PRESENTATION EVENING OF NOVEMBER 21 (GENEVA)
To register, please fill in the form below.
When is the event? Monday, November 21st, from 6pm to 9pm
Where ? Théâtre Pitoeff – Salle Communale de Plainpalais
Rue de Carouge, 52 – 1205 Geneva
Some news about the project (October 2022) – Video in French
Would you like to make a donation?
Stages of the 99 Women Senegal project
The project will take place in 4 stages:
July – September 2022: collection of life stories from 50 rural women entrepreneurs representative of the diversity of those accompanied by Entrepreneurs du Monde.
September – December 2022: transcription into theatrical monologues, by 30 more urban, more integrated women.
January – February 2023: composition of a play in a collaborative way, by 8 women, to build a collective narrative that will speak to all.
May-June 2023: presentation of the play in the villages to provoke debate.
And during all this period (July 2022 – June 2023): shooting of a documentary on all these steps to tell the individual and collective transformation triggered during the project.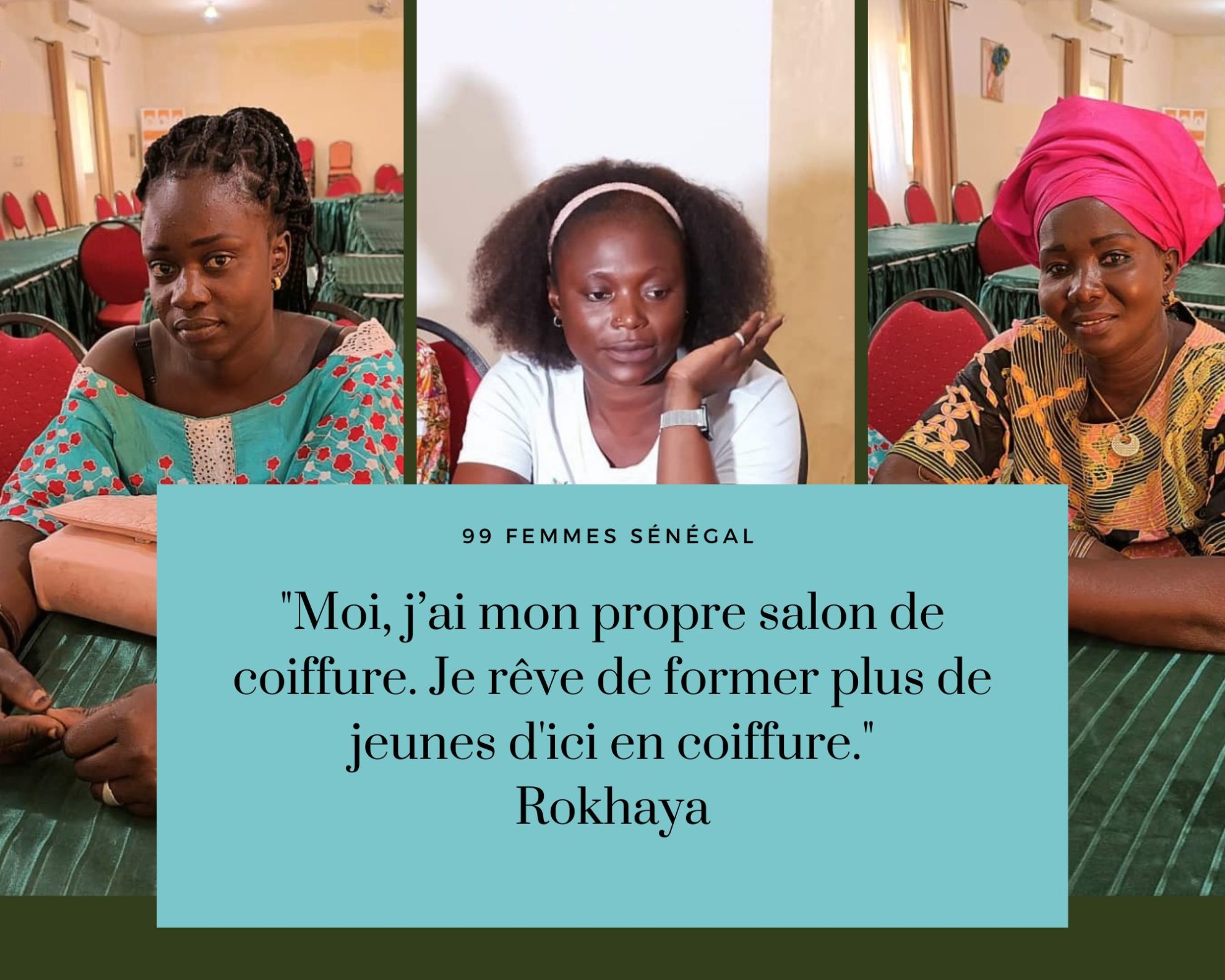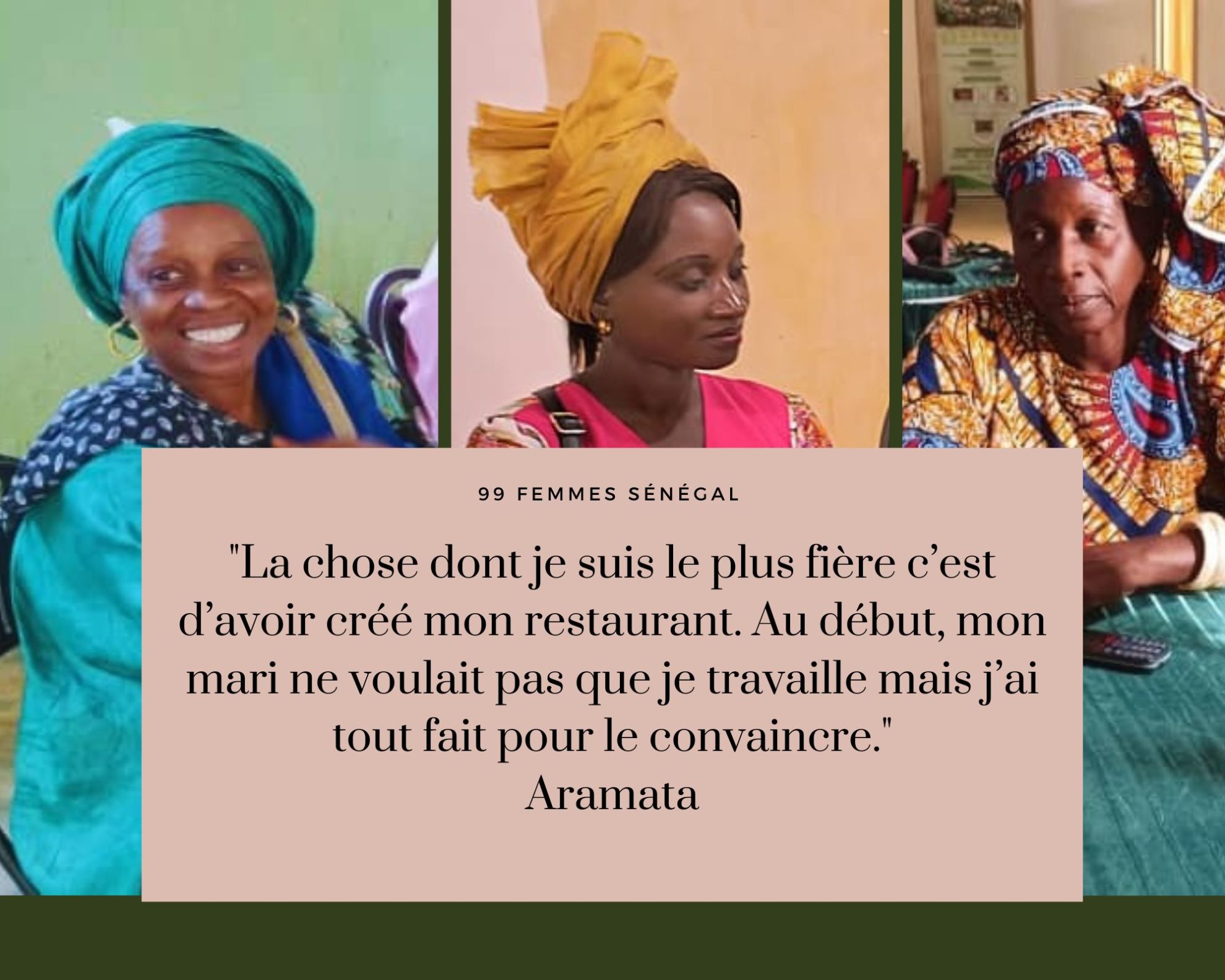 Impacts of the project
The project will contribute to the empowerment of women, with 5 levers:
– Community: it will promote women's expression, recognition and participation in decision-making and change in the villages. Encourage the sharing of experiences, strengthen solidarity between women and the feeling of belonging to a network of mutual aid and resources. Encourage meetings, action and leadership.
– Economic: it will value the work of rural women, their potential, their contribution to the wealth of the country. It will also help some women to take their business to the next level, thanks to the bridges built with women entrepreneurs in the cities involved in the project.
– Cultural: it will contribute to change mentalities by bringing women's word to a large and varied public, through theater and video. It will improve understanding and cooperation between women of different ethnicities, casts and religions, and between rural and urban women.
– Educational: to use the content expressed during the project to improve or create training modules that respond perfectly to the needs expressed by the women.
– Notoriety: to make these women and the action of Entrepreneurs du Monde known outside of Senegal, in order to value them and to give the association the means to accompany a greater number of poor women entrepreneurs.
Would you like to make a donation?